The Best Phone Tracker
for Parental Control
#1 Choice in the United States*
Know more. Worry less. That's the power of mSpy, the app that lets you find out what they're up to on their phone and online. And they won't even know you're using it.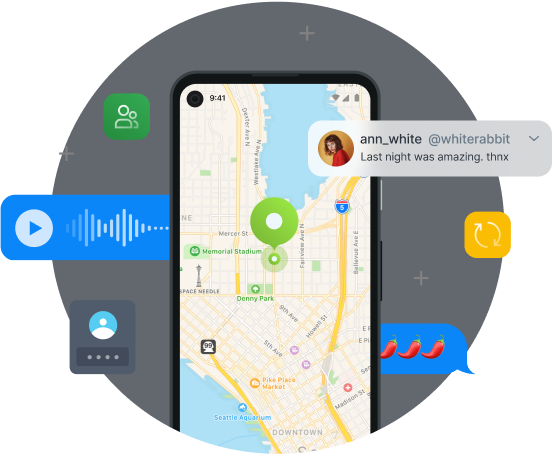 Stop relying on a hunch.

Find out the truth.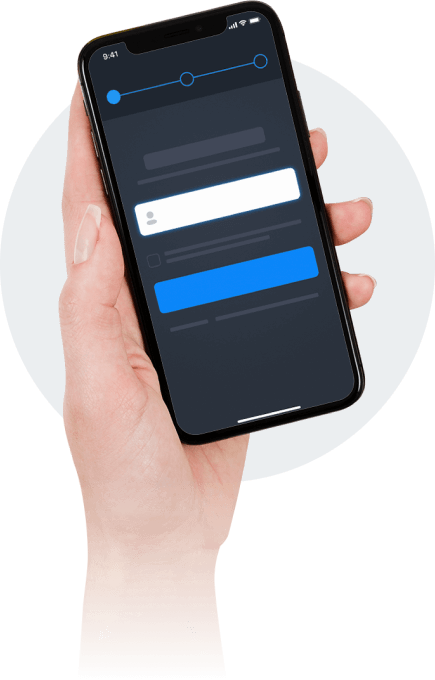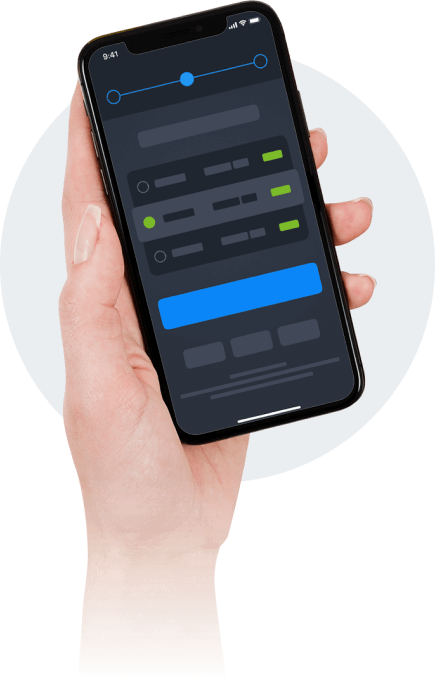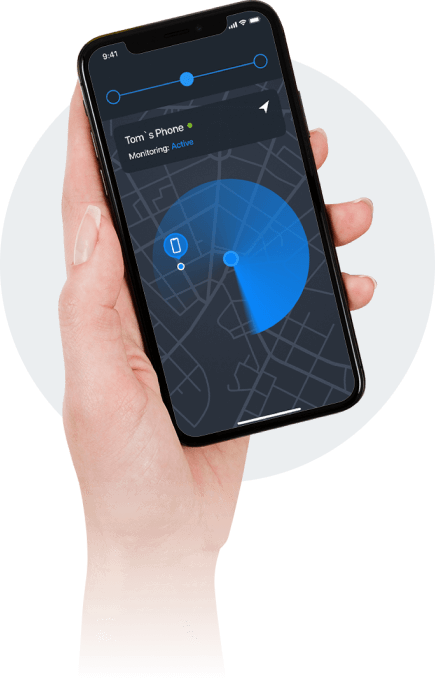 Get Started in 3 Easy Steps
1
Create your free account
It's as easy as entering your email. We'll set you up with your own mSpy account, so you'll be ready to monitor their activity in no time.
2
Pick your plan
Everyone's needs are different, so we've got multiple plans that work for you, your family, and the devices you use.
3
Start monitoring and rest easy
Put your feet up. Once you've paid for your subscription, you can log in to your Control Panel and view their activity. Easy as that.
try mspy now
Why Choose mSpy?
Works on your favorite device
mSpy is compatible with any device, no matter what operating system you and your family use. And with both jailbreak and local sync solutions, it's easy to get the full monitoring power without restrictions.
Opt for seamless monitoring
With mSpy, you can keep them safe without being detected. The app works in the background mode and doesn't affect the functionality of the target device in any way.
Get your money's worth
GPS location tracking, social media monitoring, content blocking - we have it all. With 30+ advanced monitoring features, and more rolling out all the time, mSpy is worth every penny.
See the most up-to-date information
mSpy feeds you the latest information, updating as often as every 5 minutes. We also use bank-grade encryption to transfer the information. That means only you can access it.
Enjoy special deals and discounts
Use 30% discount on your first purchase for all Premium Plans, then share a word about mSpy with your friends and get a reward! Your friends will get 30% OFF, while you'll get +1 month free for every friend.
try mspy now
Dozens of Features. One App.
mSpy is more than an app. It's the key to the Internet. And it's yours to help you unlock their digital world, find out the truth, and rest a little easier.
GPS Locations Tracker
They deserve the freedom to explore. But you deserve to remain calm. That's why mSpy lets you find their location on a map. You can even check their route history, so you'll know where they've been in the past, too.
Geofencing Alerts
Worried about where they're going? mSpy lets you know if they enter an area you don't approve of. Just set your safe zones on a map and get alerted when they come and go.
Screenrecorder
Now you can visually see exactly what they're saying on their phone, in pretty much any app. mSpy regularly takes screenshots of their activity and uploads them to your Control Panel. It's visual proof like you've never seen it before.
Browser History Monitoring
The Internet is huge. That's why mSpy is designed to help guide you to where they've been. Just log in to your Control Panel to find out which sites they've visited and when they've visited them. And it's just as easy to filter web content.
Website Bookmark Monitoring
Ever wonder what their favorite sites are? mSpy can show you. In one click, it's easy to find out which sites they've got bookmarked in their browser.
Instagram Monitoring
The app that's great for sharing photos is also great for chatting with strangers. With mSpy, you can find out who they're connecting with. Now that's a good reason to smile.
Kik Monitoring
Controversial conversations can happen anywhere, including on Kik, the popular messaging app. But mSpy puts you in control, letting you see what they've been saying.
Keylogger
Imagine being able to see every keystroke they type on their phone. It's not magic. It's mSpy. And with the included Keylogger, it's easy to know exactly what they're saying.
Call Monitoring
Wondering what they're up to when their phone rings? mSpy can help with a detailed call log, including timestamps, duration, and more.
Text Message Monitoring
Are they constantly texting? Discover who they're texting and what they're saying. Every text. Every pic and video. It's all there.
iMessage Monitoring
Do they use an iPhone? You can see the iMessages they've sent and received with ease. Everything's sent right to your Control Panel, so you'll always be in the know.
Photo Viewer
Are they sending and receiving controversial photos? mSpy can show you what's on their camera roll, complete with a time & date stamp to help you understand everything a little better.
Video Viewer
Kids love sending and receiving videos. Now you can take a look at them whenever you please. It's a great way to make sure they aren't saving anything controversial on their device, like violent or pornographic content.
Snapchat Monitoring
With photos that disappear, Snapchat is every kid's dream. And every parent's nightmare. Find out what pics they're sending and receiving with mSpy.
Tinder Monitoring
Are they using the popular dating app to meet strangers? And are they doing it right under your nose? Find out with mSpy.
Email Monitoring
This is your way into their inbox. mSpy lets you take a look at the email they've sent and received, so you'll know if there's anything controversial.
Contacts Viewer
You may know all their friends, but do you know who's on their Contacts list? mSpy can fill you in, helping you paint a clearer picture of who they chat with on a regular basis.
WhatsApp Monitoring
The popular cross-platform app makes it easy for them to text and call anyone around the world. And with mSpy, it's even easier to know what they're saying. Every message. Every picture. It's all available to see with mSpy.
Facebook Messenger Monitoring
Do you know all their friends on Facebook? And do you know who they're chatting with regularly? mSpy can show you everything.
Keyword Alerts
Are they about to get into trouble? mSpy can tell you. Just set keywords in your Control Panel and find out if any of those keywords come up in chat or search. It's a powerful tool to help keep them safe.
Skype Monitoring
The popular app is used by people all over the world. Now you can discover what they're chatting about without standing over their shoulder.
Telegram Monitoring
The super-secure app is no match for mSpy. In just a few clicks, you can find out what they're saying. Texts. Pics. You name it.
Hangouts Monitoring
It's easy for them to chat on Hangouts. But it's even easier for you to find out what they're saying. By giving you access to their conversations, you'll know if they're chatting with strangers.
Line Monitoring
Kids love Line for the avatars and games. Predators love it because it's filled with potential prey. Thankfully, there's mSpy to help keep them protected.
Viber Monitoring
Cyberbullying can happen anywhere, including on Viber. mSpy can help you find out if they're in danger by letting you see their conversations.
App Viewer
Wondering what apps they have installed on their phone? Now you can find out without having to physically grab their device. Just log in to your Control Panel and you'll know everything.
App Blocker
Are they using an app you don't approve of, like one that helps them connect with strangers? With mSpy, it's easy to block it. In one click, you can stop them from using the app or downloading it in the future.
Website Blocker
Are they visiting websites you don't approve of, like adult sites, gambling sites, or something else? You can block them in a snap with mSpy.
Wi-Fi Network Monitoring
Are they connecting to the Internet at locations you don't approve of or recognize? You can find out with mSpy. Just log in to your Control Panel for a clear picture of where they connect and when.
Calendar Viewer
Are they planning something without your knowledge? Take a peek into their calendar and find out. mSpy makes it possible, all through your Control Panel.
How mSpy Compares to Others
You won't find another monitoring app that can boast such an arsenal of features. See for yourself how our software compares to other apps on the market.
mSpy Is Suited for Any Device
We've designed mSpy to work on all kinds of devices. Android and iPhone. Jailbroken, rooted, or fresh out of the box.
Real Reviews from Satisfied mSpy Customers
We love hearing stories about how mSpy has helped real people discover the truth and sleep a little easier. Here are some of our favorites.
Before You Get Started With mSpy
If any questions left
What is a cell phone tracker?
A cell phone tracker, also known as a phone monitoring app, is an app designed to let you see what's happening on someone else's phone, all without having to physically look over their shoulder. The best remote cell phone tracking apps work in hidden mode, so they won't even know you're using it.
How does a cell phone tracker work?
If you want to track a cell phone, you need to install special software on the device you want to monitor. Once installed, seeing what's on their phone is as easy as logging in to your phone tracker account and browsing through your own personal dashboard.
Is mSpy the best hidden tracker app?
We believe so. But don't take our word for it. Ask the 1.5 million people who count on mSpy to give them the information they need to make smarter decisions for their family. Or judge for yourself. Our mobile monitoring app solution has all the features you need to keep tabs on them.
Does mSpy cell phone tracker work in real time?
That depends on whether you're using a jailbroken phone or choosing to use our solution out of the box with active sync. In some cases, data from their phone takes a few minutes to reach your control panel. But for the most part, everything happens in real time.
Can you track someone's phone without them knowing?
Absolutely. When you use a mobile tracker that works in hidden mode, the person you're tracking won't know that you're using software to find out what they're doing online. So if you're looking for an app to track phone without them knowing, mSpy is the real deal.
Is it legal to use mSpy mobile tracker?
You can use the mSpy phone tracking app to keep tabs on your children if they're considered minors. What's more, you can use mobile tracking software to track others as long as you have their explicit consent to do so. If not, you should think twice about using phone monitoring software. And no matter what, consider checking your local laws before using mSpy.
Is the tracking software detectable?
That depends which mobile phone tracking app for iOS or Android you choose. Some apps can't be hidden, so the person you're monitoring might be able to detect that you're keeping tabs on them. mSpy, however, works in hidden mode, so they won't know that you're using it.
How do I choose the best cell phone monitoring app?
Great question. We're often asked what makes the best phone tracking app, and while everyone's needs are different, we keep coming back to the same three answers. Features. Features. Features. Mobile phone tracking apps come in all shapes and sizes, but only a handful are loaded with every feature you need. mSpy is one of them. We've made sure it works with the latest social media apps. And we've armed it with features that make it work with apps that aren't even out yet.
Can you monitor a cell phone without installing software?
No. If you want to be able to see what's on their phone, you need to install some sort of cell phone monitoring app on their device. Depending on which kind of device you're using and whether or not it's jailbroken or rooted, the installation process varies.
Is there a free way to track a cell phone?
There are some free mobile phone tracking solutions, but they aren't very good. For the most part, these solutions are very limited in features, offering you the option to show you someone's location on a map. And in many cases, companies that claim to offer the best phone tracking app for free are just there to scam you out of money.
Can you track your phone with the IMEI number?
No. Knowing just the IMEI number won't get you very far in terms of using a cell phone monitoring app. If a mobile phone tracking solution claims to be able to help you track someone by phone number or IMEI number, steer clear. There's a good chance that you're being taken for a ride.
TRY NOW